I bought seven classifiers, of different sizes. They range from, 1/4th, 1/8th, 1/12th, 1/20th, 1/30th, 1/50th, and 1/100th of an inch.
these are examples,
mine are of this type, which fits right over a five gallon bucket.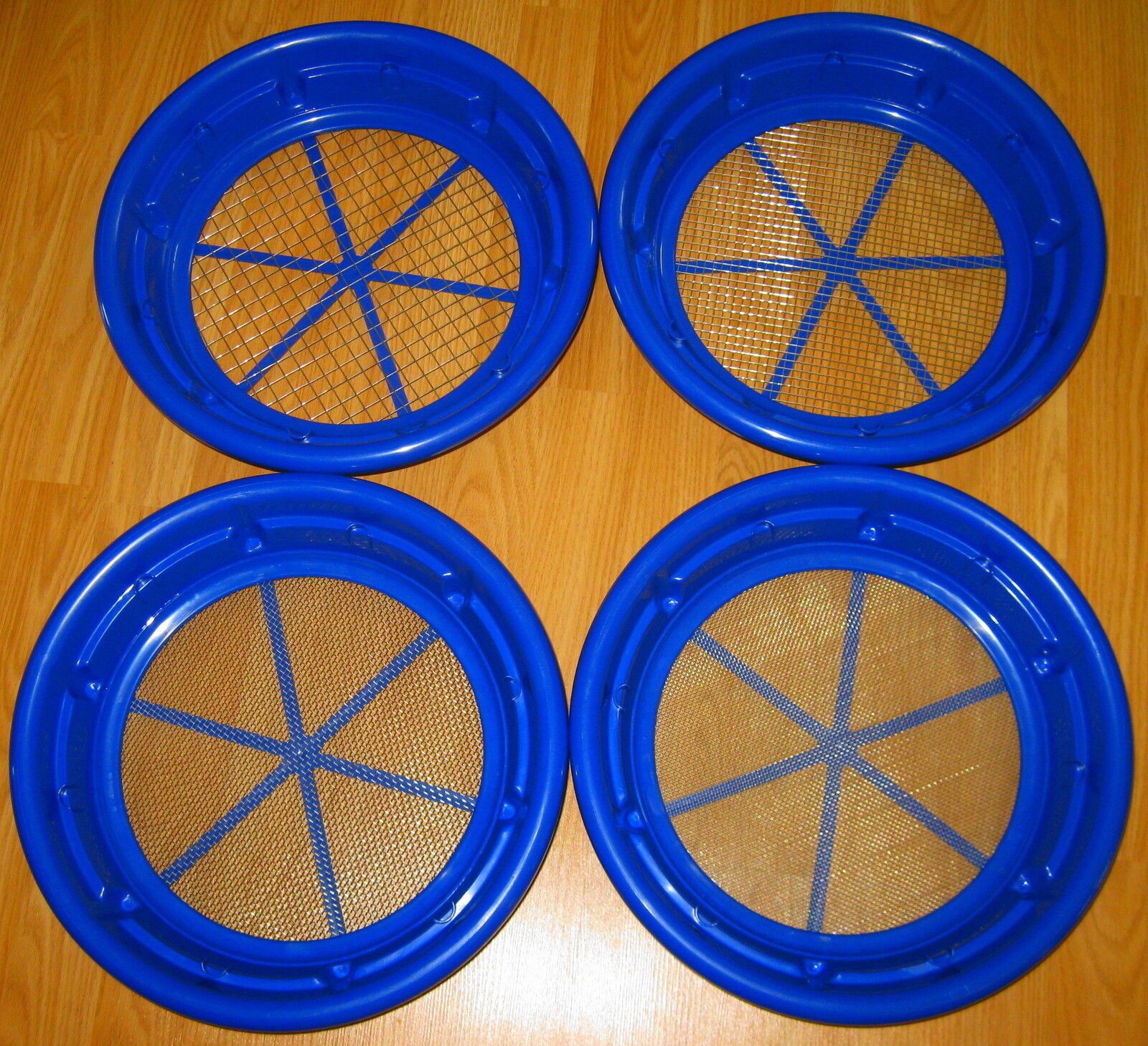 So after panning my this sample (and removing the gold I've found) that I've been PRACTICING with for a few months now, I find this. The dime is for comparison purposes only.

What do you think?